Kristina Logan
When I first saw glass art made by Kristina Logan, I was absolutely stunned!
What a mysterious and hypnotizing patterns! What a magical use of colors! What a delicate marriage between glass and silver!
It is almost impossible to express this beauty by words, so please take a look at her website to see it with your own eyes.
I really wish to have one of these beauties to be mine one day – so my dear friends, this is shameless hint for choosing my next Christmas present :=) *LOL*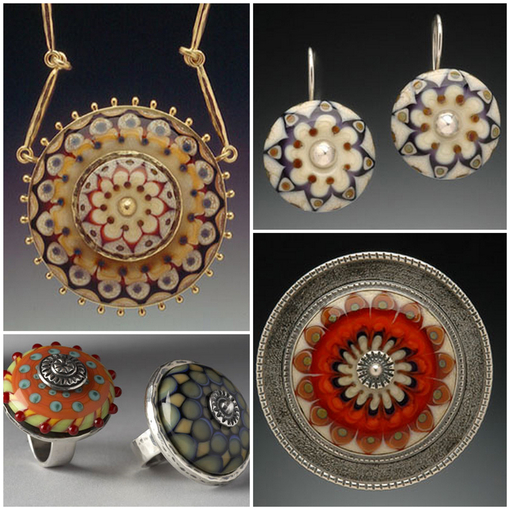 Photos by Dean Powell and Paul Avis and they are published with the permission of the artist
Kristina loves sharing her knowledge with others and she makes workshops all over the world to teach beadmakers at any level. She also has fresh DVD – "Beadmaking
with Kristina Logan".
Watch this short video clip as a sample of this DVD. I really enjoyed seeing Kristina working at the torch and sharing her thoughts about process of creation. Thanks so much for inspiring!

You can buy this DVD and her wonderful jewelry from her web shop.